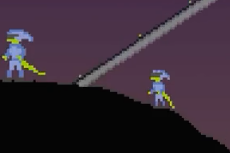 Aliens
appear many times in the Dino Run game. There is an
Alien Egg
that only appears in level 5, an
alien head
as
well as a
UFO in
Beyond Apocalypse. The aliens went to Earth in a UFO to save the dinosaurs from extinction and to bring them to their planet,
Planet D
. It has lower gravity and balloons floating everywhere. Strangely, there are no aliens seen on Planet D.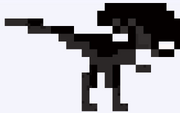 The aliens were somewhat like Noah's Ark because they brought a pair of all the dinosaurs to save them.
The aliens' heads resemble those of the Xenomorph of the Alien series.